---
Workers Compensation
Insurance Quote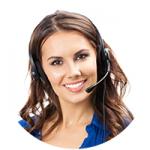 Instant Workers Compensation Insurance Quote!
Give Me Your Best Rate
Workers Compensation Insurance
Workers Compensation is required by law in most states. As a company that started near Charlotte, NC and now serves a multi-state region, we understand the unique workers comp insurance needs of both small businesses running on shoe string budgets, and larger companies seeking to maximize the efficiency of their loss control and risk management options.
Contractor Package Quotes including Workers Compensation.
Workers Compensation Quotes- All Classes.
Small Business (up to $5M revenue)
Many small businesses are opting to use subcontractors instead of employees. When navigating these complex issues, you need knowledge and honesty from an independent insurance agent that can advise you of all the available options so you don't get caught off guard. There are legitimate tax and legal implications to consider, so having a licensed professional to provide you with some pros/cons is invaluable in these decision making processes.
We can shop the market for the lowest workers comp quotes in North Carolina and the surrounding states (SC, TN, VA, GA, PA, OH). Depending on the class codes, premiums can start as low as $300-400/yr for clerical and low risk occupations, or as little as $900-1,000/yr for contractors. Contact us with questions about "ghost policies" and subcontractor relationships and we will help you find the best fit for your workers comp insurance needs.
Get a quote today!. We can accept down payments over the phone and have certificates issued the same day!
Medium and Large Corporations
For more established companies with a large number of employees, we have the knowledge to help you control your cost by keeping your experience modification factor low and offering value added services such as "early return to work" programs and comprehensive risk management services.
Not only can we provide the lowest workers comp rates available in the market place, our resources and knowledge can help you overcome past claims issues for high mod policies.  We can also help you make sure your outstanding safety record is accurately reflected in your premium.
We are available to meet you and forge a relationship to learn more about your business.  In the meantime, feel free to browse our site and do some research.  Many quotes are available online and you can receive bindable rates over the phone or via email. Our footprint is rapidly expanding, so if you don't see what you're looking for, give us a call.