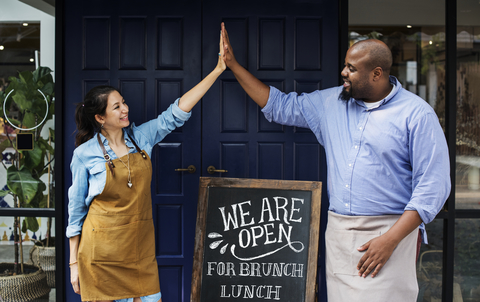 Click below for a competitive Business Owners Policy quote.
Business Owners Insurance, also known as a Business Owners Policy (BOP), is a group of insurance coverages that protect small businesses against various work related risks.

What does a Business Owners Policy cover?
Business Owners Policies can combine protection from property and liability risks in one package. One package purchased by small and mid-sized businesses is the Business Owners Policy (BOP). Package policies are created for businesses that generally face the same kind and degree of risk. Larger companies might purchase a commercial package policy or customize their policies to meet the special risks they face, but BOPs are a good fit for many small businesses.

BOPs include:
  – Property insurance for buildings and property owned by the company.
 – Business interruption insurance, which covers the loss of income resulting from a fire or other catastrophe that disrupts the operation of the business. It can also include the extra expense of operating out of a temporary location.
 – Liability protection, which covers your company's legal responsibility for the harm it may cause to others. This harm is a result of things that you and your employees do or fail to do in your business operations that may cause bodily injury or property damage due to defective products, faulty installations, and errors in services provided.

While not every business needs or qualifies for a BOP, it is almost always a cost effective option when available. Talk to one of our agents today or submit some basic info to get a quote.